Bei uns zahlst du sicher mit
What you get
+ Your LED neon shield
+ Remote control
+ Signal receiver
+ Assembly kit
+ Power supply
Join +1000 satisfied customers
Schließe dich+1000 zufriedenen Kunden an!
"Der Nr. 1 Anbieter in Deutschland"
easy installation
hanging
Use our assisted assembly kit to hang up your neon sign in 5 minutes.
Connect
A 2m long cable runs from your neon sign, followed by a signal receiver for the remote control (optional) and a power supply.
Turn on
Pass the brightness to your desire and control it conveniently by remote control. RGB signs are also available on request.
Trusted by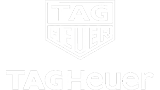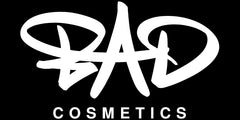 ★★★★★

Individuelles Produkt mit Super Qualität für einen fairen Preis.

Das Schild hat sogar unsere Erwartungen übertroffen. Über die zusätzlichen Funktionen wie blinken oder Dämmung des Lichts hatten wir Vorweg nichts gewusst. Umso cooler war dann der "AH" Effekt. Immer wieder gerne!

RSI protect® (DE)

26. April 2023
★★★★★

Erstklassige Arbeit!

Vom ersten Kontakt bis zur Lieferung ein exzellenter Service, den wir bedenkenlos weiterempfehlen können.
Alles funktioniert tadellos, auch die Steuerung via Fernbedienung.
Wenn wir wieder solch ein Schild benötigen, ist NeonWords unsere erste Anlaufstelle.
Beide Daumen hoch!

Uwe (DE)

26. April 2023
★★★★★

Tolle freundliche Beratung.

Faires Angebot. Individuelle Designs! Echt cool! Danke :)

Lisa Schüttler (AT)

21. Dezember 2022
★★★★★

Erwartung übertroffen

Klasse Service und Produkt. Hätte nicht gedacht für einen so guten Preis solche Premium Leistung zu bekommen. Danke :)

Marcus (DE)

11. Januar 2023
★★★★★

NeonWords - die richtige Entscheidung

Hilfsbereite Mitarbeiter, gute & schnelle Kommunikation, schönes Produkt!

JenNic (DE)

14. Dezember 2022
★★★★★

Top Produkt

Top Produkt, perfekte Verarbeitung, super Service

Karina K

10. November 2022
★★★★★

Alles super

Mein Neonschild ist so angekommen wie bestellt. Keine Komplikationen oder ähnliches. Super waren auch die verschiedenen Komponenten wie Fernbedienung und Dimmer.

Sandra L. (CH)

20. Dezember 2022
★★★★★

Sehr schnelle Lieferung

Sehr schnelle Lieferung - sehr guet Qualit. Der Beschenkte hatte sehr grosse Freude.
Bei der Lieferung wurden versehentlich die falschen Teile zum aufhängen mitgelifert, 2 Tage nach der Info waren die korrekten Teile da. So war alles in Ordnung, würde sofort wieder bestellen!

Laura (CH)

25. November 2022
★★★★★

super cooles Neon Schild

Genau nach unseren Vorgaben abgebildet. Mega Preis-Leistung für die Handarbeit!

Marcel Vockrodt (DE)

24. November 2022